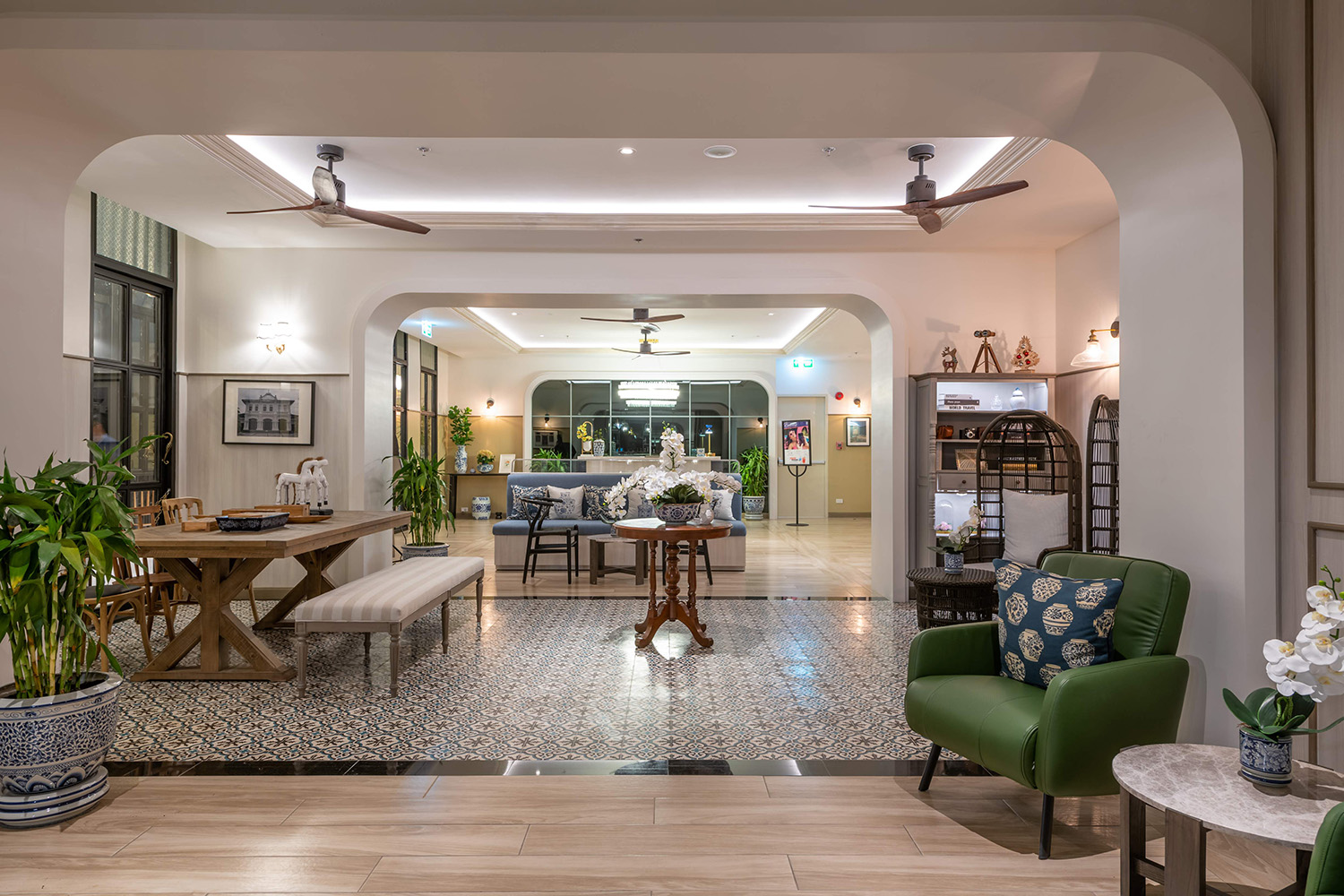 RESORT HIGHLIGHTS
Our resort is unique among hotels in Patong for its authentic Phuket style design inspired by the rich heritage of Sino Portuguese architecture still found in the original shophouses of old Phuket town. Known for its harmonious blend of both Chinese and European motifs this style is perfectly adapted for comfortable tropical living.
From the outside the louvered shuttered windows on the upper floors reflect the European colonial influence of this style. Our covered entrance mimics the front verandahs of typical row shophouses that join up to form a sheltered arcade called a ngor kah kee (five-footway).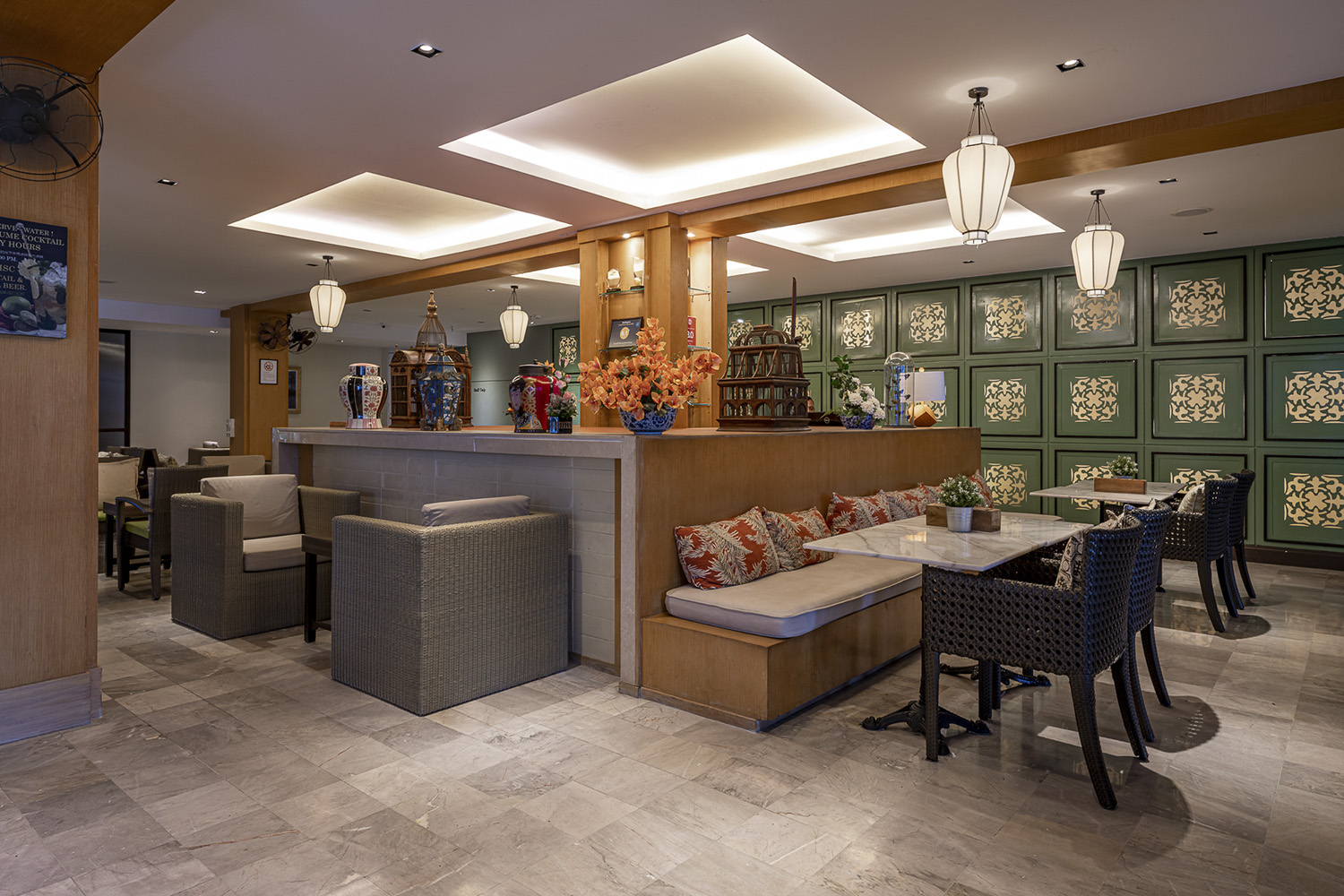 SINO PORTUGUESE INSPIRED DESIGN
The ground floor lobby and lobby lounge represent the space where business is conducted in a classical shophouse. Portuguese floor tiles and other decorative elements recall old Phuket's historical roots and give a real sense of place. A wide passage behind the lobby leads to the resort's interior courtyard with its swimming pool and Roydi restaurant. In Sino Portuguese architecture this area is called the tianjing (skywell) where the family had its communal water source and kitchen. Open to the sky, the courtyard provides both light and a refreshing circulation of air.
As in a typical shophouse the guest rooms face the courtyard creating an intimate and private space in which to relax. Photographs of old Phuket are displayed in the common areas to provide a fascinating glimpse into the past.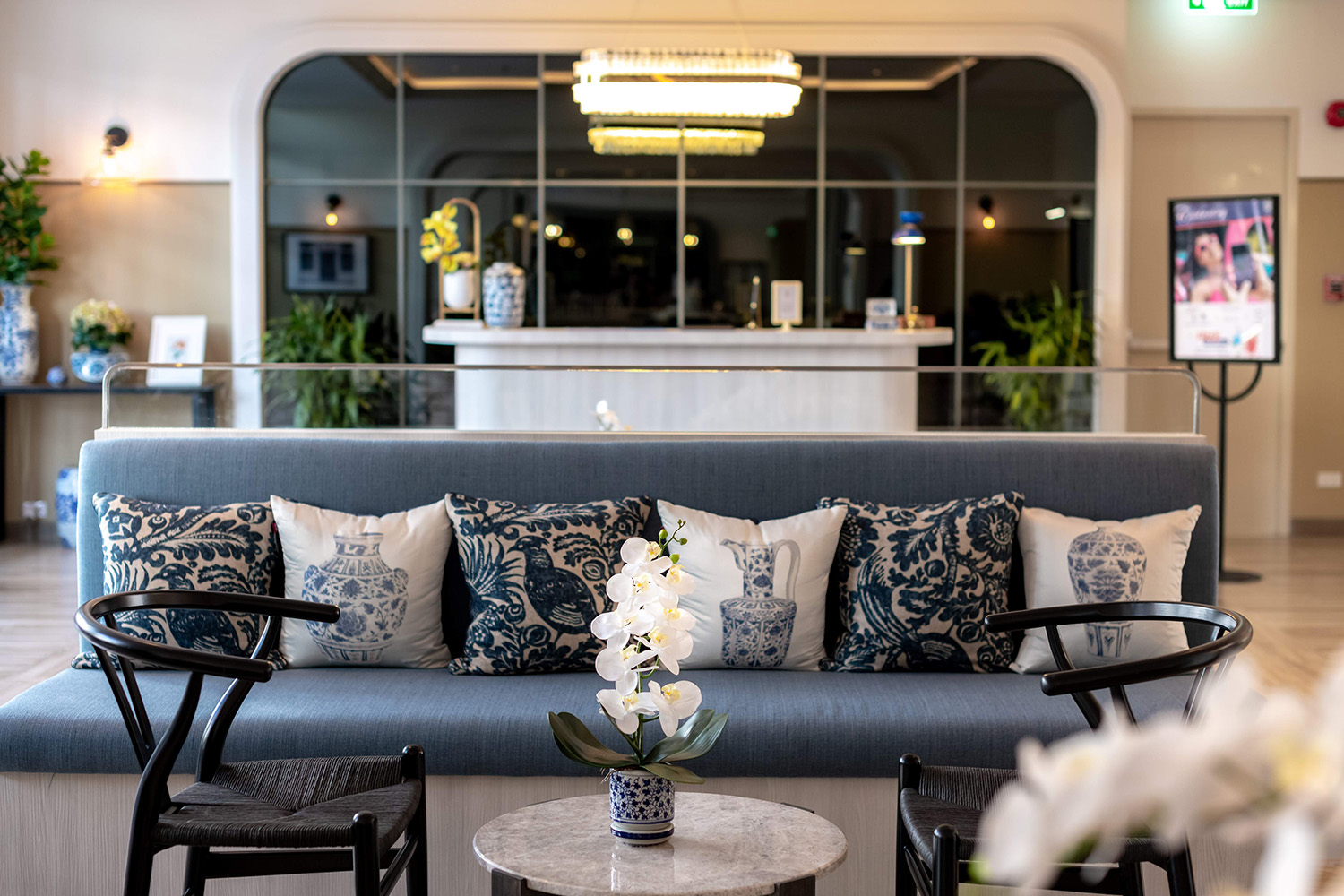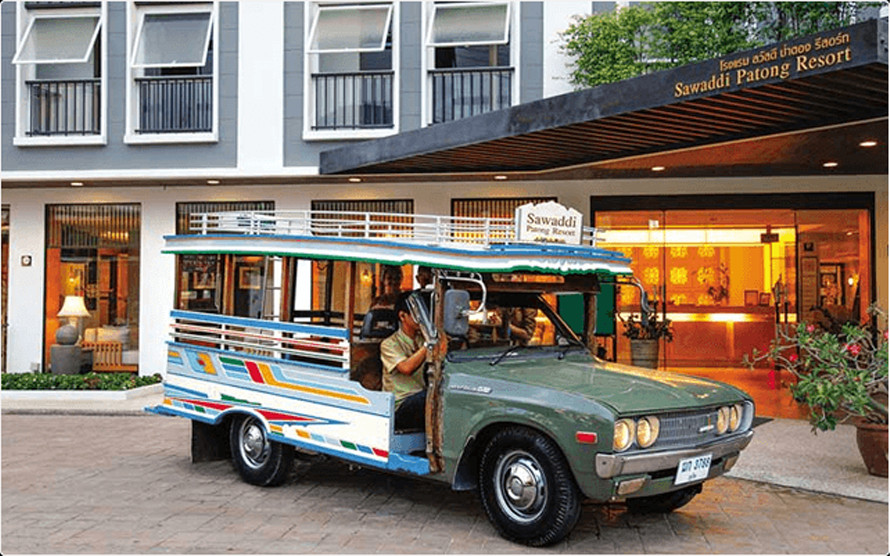 UNIQUE PO THONG SHUTTLE BUS
Our shuttle bus is instantly recognizable! It's a Po Thong, a rustic, brightly painted vehicle that was old Phuket's classic form of public transport. The original Po Thong's were made from old trucks retired from the tin mines in Penang. A wooden cabin was erected on the chassis behind the cab and they saw out their years ferrying passengers on set routes around the island. The sides are open to the elements but in case of rain plastic sheets can be unrolled to keep the passengers dry. Po Thong's are typically colorfully decorated using designs and themes taken from the traditional Batik sarong patterns commonly worn in South Thailand.
AUTHENTIC PHUKET CUISINE
The island of Phuket and south Thailand has its own distinctive cuisine offering exquisite dishes that are not generally found in typical Thai restaurants. We have made an effort to include a selection of these typical Phuket style curries, rice, noodle and dessert items on our menu at our signature Roydi restaurant.
Roydi in southern Thai dialect means "delicious" and we can guarantee that your taste buds will be delighted when they encounter the authentic local specialties created by our master chef and his team who are all Phuket natives.
To taste a selection of the varied local cuisine we offer a Phuket style set menu served at lunch and dinner in traditional Chinese porcelain stacked tiffin containers known as pinto. At breakfast there is a special Phuket style corner with samplers of a typical breakfast samplers such as kanom jin noodles.